ABSOLUTELY!
Composed and arranged by Nicola Marcello D'Amico
This was originally the title theme of the CD, before I changed the title to "Evolution II".
It was this arrangement that led me to adopt the instrumentation that became the common
thread of all the tracks on this CD. It really demonstrates the sweet combination of the
guitar (Gibson Les Paul) and vibraphone (Deagan 512) which ultimately becomes the
prevalent sound in this recording. The tune is fun because of the chord changes and the
very sideways bass line that makes so much happen in the other parts. The arrangement
has a tendency to lean away from the straight direction of samba or mambo and more
conventional rhythmic patterns. I like listening to it while driving.
~nmd~
P.S.: don't get pulled over for speeding!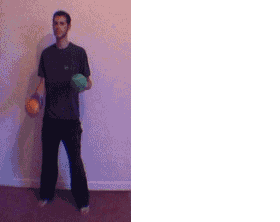 CONTRIBUTING ARTISTS ON THIS TRACK:
Nick D'Amico, piano & all keyboards, flute,
vibraphone, percussion, vocals
Diane Burt, vocals
Andrea Della Santina, percussion
Tusi Fetuso, percussion
Stuart Gatz, electric guitar
Umberto Ortiz, acoustic bass

Arranged and Produced by Nicola Marcello D'Amico
Chief Engineer: Howard Weiss



2009 DAMICO MUSIC (ASCAP)
ALL RIGHTS RESERVED